Together We Move
$0 Join Fee October 15 – October 30
Year round, we do all we can to help people achieve their healthy living goals and improve the health of our neighbors across Greater Boston.
This fall, the YMCA of Greater Boston will strengthen our community by connecting all people to their potential and to each other through our Together We Move celebration. Together, we will engage in a month of wellness and community-building experiences and a goal to reach over ONE MILLION minutes of movement.
Together We Move to nurture our mind, body, and spirit. Together We Move to inspire others, reconnect, and build community across Greater Boston.
Together We Move
October 15 – November 12

Run, Walk, and Move with us! Join us for six 5K races, one million minutes of movement, dodgeball tournaments, wellness activities and more! Find your favorite way to celebrate movement this fall at the Y.

Learn More
BECOME A MEMBER WITH THESE THREE STEPS
Step 1: Choose a membership type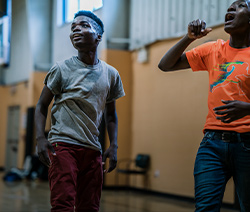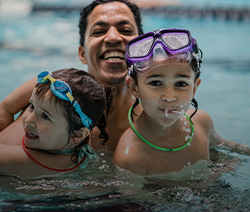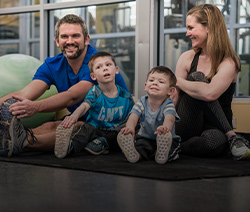 Step 3: Create your membership account
Membership Level: "Adult"
Primary Location: "Adult"
Monthly Membership Fee:
$57/mo
Membership for All
Deeply rooted in our community, it is the mission of the YMCA to make our programs affordable for all. Programs are available to all regardless of age, income, ability, race or religion. Based on available resources and sliding scale eligibility, the Y will not turn anyone away due to an inability to pay full fees. Our ACCESS program provides financial assistance based on need through an easy application process. Much of the financial assistance dollars shared are made possible through the generosity of those who contribute to our Annual Campaign and United Way support.
Financial Assistance Application
---
INCLUDED IN YOUR MEMBERSHIP
Over 300 FREE group exercise and water exercise classes each week
State of the art equipment, facilities and pools
Monthly membership options and 30-day money back guarantee
2 FREE Personal Training sessions ($160 value)
Up to 50% off of youth programming & camp
A community of staff and support to help you build healthy habits
Access to our virtual platform YMCA GO with 1,500+ on-demand classes
MEMBERSHIP BENEFITS
ACCESS EVERYWHERE – Use of YMCA locations throughout Greater Boston and the United States provides members an opportunity to try new classes outside of your home branch or workout while traveling.
GROUP CLASSES YOU WANT – With 300+ group exercise and water fitness classes offered each week, led by qualified instructors, and included in your membership, you'll find the class you need anytime, anywhere.
REDUCED RATES ON PROGRAMS – Receive up to 50% off when you sign up for fee-based classes including swim lessons, youth sports, day camp and more!
MONTH-TO-MONTH OPTIONS – At the Y, there are no long-term contracts which makes joining low pressure and gives you the flexibility you want.
HEALTH INSURANCE DISCOUNTS AND REIMBURSEMENT – Many local insurance plans offer a fitness benefit reimbursement. Contact your health insurance provider to find out how you can save up on your membership.
WELLNESS SUPPORT – Whether you want to lose weight or tone up, our wellness coaches are available to help you set your goals, get started, and get results.
DOORS OPEN TO ALL – The Y believes that everyone should have the opportunity to participate in YMCA membership. We provide Financial Assistance to those in need through the generosity of our donors.
REFER A FRIEND & RECEIVE ONE MONTH FREE!
It's more fun to work out with a friend or two, so share your love of fitness with the people you love. Refer a friend to the Y and you'll receive one month free! Just another way your membership is meaningful. Where there's the Y, there's a way to a better us.
New member must be 18 or older to qualify. Free month will be applied after referral has been a member for 60 days. Other restrictions may apply. Contact your Branch Welcome Center or Membership Director for more information.