BURBANK YMCA (READING)
36 Arthur B. Lord Drive Reading, MA 01867
CHARLES RIVER YMCA (FITNESS CENTER, GROUP EXERCISE AND BABYSITTING)
380 Chestnut Street Needham, MA 02492
CHARLES RIVER YMCA (POOL SITE AND SCHOOL AGE CHILD CARE)
863 Great Plain Ave Needham, MA 02492
CHARLESTOWN YMCA
150 3rd Avenue Charlestown, MA 02129
DORCHESTER YMCA
776 Washington Street Dorchester, MA 02124
EAST BOSTON YMCA
215 Bremen Street East Boston, MA 02128
EAST BOSTON YMCA (ASHLEY STREET)
54 Ashley Street East Boston, MA 02128
HUNTINGTON AVENUE YMCA
316 Huntington Avenue Boston, MA 02115
NORTH SUBURBAN YMCA (WOBURN)
137 Lexington Street Woburn, MA 01801
OAK SQUARE YMCA (BRIGHTON)
615 Washington Street Brighton, MA 02135
PARKWAY COMMUNITY YMCA (WEST ROXBURY)
1972 Centre Street West Roxbury, MA 02132
ROXBURY YMCA
285 Martin Luther King Boulevard Roxbury, MA 02119
THOMAS M. MENINO YMCA (HYDE PARK)
1137 River Street Hyde Park, MA 02136
WALTHAM YMCA
725 Lexington Street Waltham, MA 02452
WANG YMCA OF CHINATOWN
8 Oak Street West Boston, MA 02116
The Education & Training Branch provides workforce development and job training opportunities for adults seeking to secure professional employment with access to a living wage, employment benefits, and opportunities for career advancement. Its job training programs help unemployed and underemployed adults gain professional skills that prepare trainees for careers in high-demand industries.
For almost 40 years, the Branches signature adult job training program, Training, Inc., has been among Greater Boston's most successful workforce development programs, enabling people in poverty to move into thriving self-sufficiency through professional skills training and employment. Founded in 1984, Elsa Bengel brought the YMCA Training, Inc. model from Chicago and Indianapolis to Boston, where the program has been part of the YMCA of Greater Boston ever since.
OUR IMPACT
$103.5 million earned by graduates last year
$34 million in taxes paid by graduates last year
$1.2 million was saved in just the past two years in public assistance and unemployment payments as recipients gained new employment
YMCA Training, Inc. graduates' monthly income nearly triples with their first job after training
OUR RESULTS
5,000 graduates
120+ companies hired a YMCA Training, Inc. graduate in the past 2 years
80% job placement rate
89% of graduates retain their job for more than 1 year
Our Programs
TRAINING, INC.: Medical Admin Credential Employment Program
Now Enrolling for October 16th

YMCA Training, Inc. provides job skills training and employment assistance in close collaboration with the Greater Boston healthcare industry. Our program is an intensive computerized office skills training and employment program, designed to replicate the expectations of a professional office environment. Training, Inc. provides intensive, hands-on, innovative technical training and engage in lasting, deep commitment of major employers in Greater Boston.
The 16-week Medical Administrative Assistant training program prepares participants for general registration and front desk administrative office support, including basic medical terminology, overview of billing and claims processing, HIPAA and OSHA guidelines, and health insurance overview. At the conclusion of training, participants will take a certification exam to receive their industry recognized Medical Administrative Assistant credential.
If you are interested in applying, please complete the form below. If you have any questions or need additional information, please call 617-990-1027 or email rlowell@ymcaboston.org.

I'm Interested

Artes Culinarias: Culinary Arts Job Training Program
Now Enrolling For October 2nd

The Education & Training Branch partners with the New England Culinary Arts Training (NECAT) and the East Boston YMCA Branch to deliver a dual language job training program in the culinary arts. This 12-week integrated education and training program provides contextualized English instruction and job training in both Spanish and English. The program combines English instruction and literacy activities with workforce preparation activities, workforce training, employment supports, and industry recognized credentialing.

I'm Interested
YMCA Early Childhood Education Academy
Now Enrolling For September 18th
Become a YMCA Early Childhood Apprentice and get paid to grow your career in early childhood education.
Exciting new opportunity to grow your career while making a meaningful impact!
The YMCA of Greater Boston is launching a unique Early Childhood Apprenticeship Program for individuals to grow their career in the joyful and rewarding field of early childhood education.
Individuals enrolled in the Early Childhood Apprenticeship Program will get paid to gain early childhood education teacher credentials. Apprentices will get paid for 150 hours of learning and instruction, participate in at least 2,000 hours of on-the-job training, and they will be paired with a mentor teacher.
Graduates will receive priority consideration for teaching positions at the YMCA of Greater Boston and other partner agencies.
To express interest or ask questions, please call 617-990-1027 or email rlowell@ymcaboston.org.

I'm Interested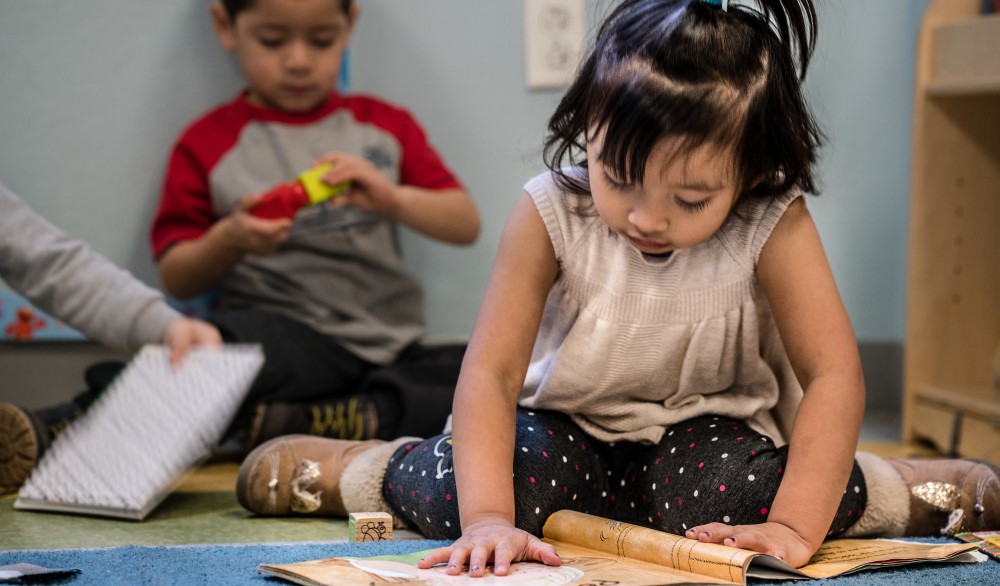 Earn your Property Management Certification
Now Enrolling For October 16th

The YMCA Training Inc is offering a free in-person learning experience to help participants gain the skills to be successful in the property management field.

This 12-week program prepares trainees for property management administrative careers. Participants will learn Property Management terminology, resident customer service best practices, rent calculations and housing recertification processes. Trainees will also have opportunities for on-site learning and job shadow at local property management locations. The curriculum and instruction will prepare trainees to complete the 3-day Certified Professional of Occupancy Training and Certification exam administered by New England Affordable Housing Management Association. At the end of the program, trainees will be connected to property management employers for further job shadow and options for full time work rotations.
Program Includes:
Microsoft Office 365 & Zoom training, Resume Writing, Interview Practice, Job Search & Mentoring
Customer Service for Multifamily Property Management
Resident Screening, Rent Calculations Unit Assignment Criteria Overview
Recertification Training (Affordable housing)
Shadow and Simulation opportunities
Property Management Terminology
Certified Professional of Occupancy Handbook Essentials and reference materials
Exam for Certified Professional of Occupancy Certification
Technical assistance including access to laptop and internet
One Year YMCA of Greater Boston Membership
Contact Us
If you have any questions or need additional information, please call (617) 542-1800 or complete the form below and someone will contact you.